Samatar Goth
BA Advertising and Marketing Communications, 2018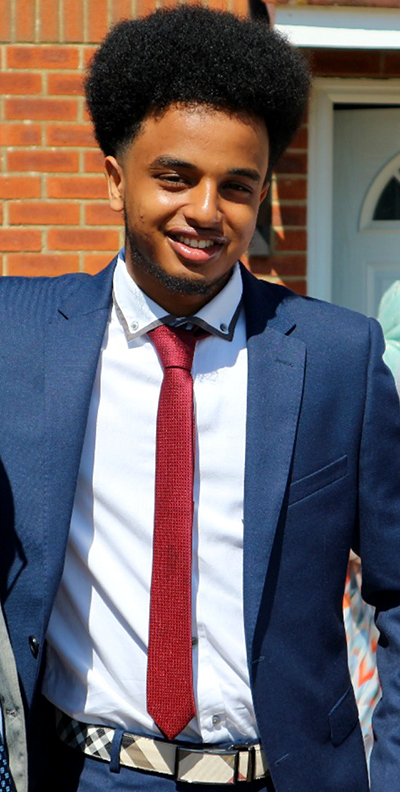 What inspired you to take the course that you did?
The inspiration came from my first job as a sales advisor focusing on direct marketing when presenting goods and services for our target audience. I've always been a creative individual since I was a child. This led me to become a top salesman at age 17, selling loft insulation door to door. At that point I realised in order to become an entrepreneur in the future I need to understand the needs and wants of customers. Marketing is concerned with identifying consumer demand relative to a product or service and developing ways in which consumers can purchase these in optimum quantities to make your company profitable.
Why did you choose to study at the University of Bedfordshire?
The University of Bedfordshire is a respected establishment and has improved drastically with new buildings, new library and brilliant courses for students to learn. Furthermore, it's close to home.
Tell us a little about yourself and what you have been doing since graduating?
Since graduating with a 2:1 in Advertising and Marketing Communications, I began my marketing career working for the University as a Social Media Manager. I currently manage the social media platforms for Epcot Career Solutions, as well as working on my personal brand as an Instagram influencer.
What is your current role and how has your career developed?
My current role is Social Media Manager and the duties include being responsible for managing and developing marketing campaigns to promote the company's services and products using various strategies such as media advertising, company websites and promotional events. This experience and the skills I am learning will definitely increase my chances of employment in marketing sector.
What is the most rewarding aspect of your current role?
The most rewarding aspect of my current role is that it's driven by achievements and I feel like I'm making a difference within the start-up business Epcot Career Solutions. The rewarding aspect is that the business is offering me 1% equity within the firm and an exclusive trip to Disneyland in Paris if we achieve the goals set out by the company.
What is your most memorable achievement to date?
The most memorable achievement to date has to be acquiring over 60,000 followers on my Instagram page. You can visit my page at @Factsuniverse. I post daily facts on science, history and more.
How did your time at the University of Bedfordshire help?
My time at the University was very hard and fun. There was a lot of extra curricular activities that helped me in times of stress. I played a lot of table tennis in the Metro bar when I was stressing with exams and assignments.
What are your best memories of University of Bedfordshire?
The best memories of the University are the late-night jokes and working through the night to get an assignment done.
What are your aspirations for the future?
My aspirations are to become self-employed and set up my own marketing agency once I have the right experience, skill set and the finances in place.
What advice would you like to share with current students or recent graduates?
I love this quote from Eminem, "if you had one shot or one opportunity to seize everything you ever wanted in one moment would you capture it or just let it slip?"
What 5 people would you invite to a dinner party - they can be living or dead?
Cristiano Ronaldo
Elon Musk
Paul Walker
Beyoncé
Eminem
telephone
University switchboard
During office hours
(Monday-Friday 08:30-17:00)
+44 (0)1234 400 400
Outside office hours
(Campus Watch)
+44 (0)1582 74 39 89