Information for returning to campus

We are pleased to confirm that since 19 July our teaching is back on campus and campus life is back to normal following the government announcement that Covid-19 restrictions have ended. We will continue to closely monitor any government guidance, including the possibility of local lockdowns, in our planning. We know how important it is for your learning to have those face-to-face interactions.

We are planning for all our teaching to be back face to face but please be assured that our planning is sufficiently flexible to ensure that we can either deliver some teaching online and some on campus or we can deliver our teaching wholly online should this be required. We are ready to respond to any changes in government guidance to ensure that you are able to continue with your studies.

We continue to be determined that our campuses will be safe for our students and staff, and we encourage you to continue to act in a safe and responsible way.

We are asking everyone on campus to work together to keep each other safe and look after one another by wearing a face covering (unless you are exempt), keeping their distance from each other where possible and sanitising your hands regularly at our sanitising stations.

We know some of our international students are not able to travel so we will offer online options wherever possible. Further information for international students

At all times your health and safety is paramount and we will always follow the latest Government and Public Health advice. Further information on how we've adapted our campuses to keep you safe.
If you are scheduled on campus please take a Covid-19 test in your local community before returning. If you are on campus regularly you must book tests twice weekly. Alternatively, you can pick up home Covid-19 Lateral Flow testing kits from our on-campus collection points:
Luton, The Print Shop – 9am to 3pm
Bedford, Gateway – 9am to 3pm
Aylesbury, library – students can collect kits from the library
or order home testing kits from GOV.UK
Do I need to take a Covid-19 test before I return to campus?
Yes. You must book a Covid test and have tested negative before accessing university facilities or face to face teaching. You must stay away from Campus if you are feeling unwell.
If your Covid-19 test is positive, you are legally required to self-isolate for ten days and contact tracing will be initiated. You must follow 
Government
 and
NHS
 guidance. 
Students with a positive result must inform our Advisors, whether you are on campus or at home, by emailing:
returntocampus
@beds.ac.uk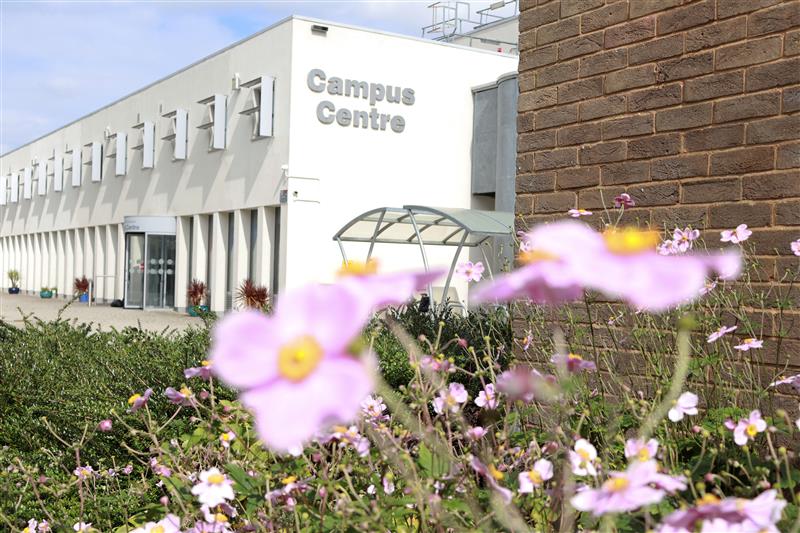 How will students be invited for the Covid-19 vaccination?
---
The Covid-19 vaccination is being offered to everyone aged 18 or over at local sites run by GPs or community pharmacies, at larger vaccination centres and in some hospitals. Local areas may also work with partners to set up "pop up" temporary clinics at locations convenient for students to access, for example, on university campuses.
Students registered with a GP can book their appointment at a larger vaccination centre, a community pharmacy run site or at some GP run sites through the National Booking Service website or by phoning 119.
Those who are registered with a GP will also receive an invitation to be vaccinated from their GP practice.
While registration with a GP is encouraged to access the vaccine, individuals can request to book Covid-19 vaccination appointments as an unregistered patient through a local GP practice. GP practices should support unregistered patients and those without an NHS number to access the vaccine; they can record these vaccinations and be paid for them.
Some students may have already received their vaccinations if they are at higher risk of Covid-19, are on a placement as a frontline health or care worker, are an unpaid carer, or are a household contact of someone who is immunosuppressed.
What do students do if they are registered with a GP in their hometown, but not where they study, or vice versa?
---
If a student aged 18 or over is registered with a GP practice, they can book both appointments online through the National Booking Service at a location that is convenient to them, or book a first dose through their GP and a second dose in a different location through the National Booking Service.
How can students access their second dose if they are in a different location to where they had their first dose?
---
The NHS have published FAQs on second doses in general here.
In general, patients should return to the place they had their first dose to have their second dose. However, it is appropriate for students to receive their second dose in a different location to their first dose due to their circumstances. The National Booking Service has an option to book or re-arrange the second vaccination appointment at a different location to the first appointment.
If a student had a first dose in Wales, Scotland or Northern Ireland, but is in England at the time of their second dose, they should either 1) book a second dose through the National Booking Service (if they are registered with a GP in England and therefore have an English NHS number); 2) register with a GP in England and book an appointment that way; or 3) approach a local GP and ask to be vaccinated as an unregistered patient.
NHS England are working with the NHS in Scotland, Northern Ireland and Wales to ensure that records of vaccinations in those nations flow into a patient's English NHS record.
Can students due to start a health or social care placement be vaccinated before their placement starts?
---
All adults in the UK aged 18 or over should be offered their first dose of the Covid-19 vaccine by 19 July 2021.
Anyone who starts working in the NHS or in social care and has not been vaccinated should be offered the vaccination through occupational health departments or be aware of where they can access the vaccination through their employer.
The second dose should not be brought forward in these circumstances.
What if a student is eligible for their first dose in England, but will be abroad for their second dose (e.g overseas placement)?
---
The student should contact the health service in the country where they are resident at the time the second dose is due.
Teaching, Learning, Assessment and Examinations
How can I access support from the University?
Our Student Support services offer a high level of specialist support, which will be tailored to reflect the current circumstances and to meet your needs.
Find out all you need to know in our Student Information frequently asked questions here. If you can't find an answer to what you're looking for, please get in touch with one of the teams below.
You can contact our teams directly, please see 'Contact us'. 
Wellbeing and Support
telephone
University switchboard
During office hours
(Monday-Friday 08:30-17:00)
+44 (0)1234 400 400
Outside office hours
(Campus Watch)
+44 (0)1582 74 39 89