Covid-19 FAQs for students
Your questions, answered
On this page you will find information about changes to our campus, learning, and more in light of the ongoing situation.  
For information on our plans to keep you safe, please click here.
For more information on learning, please click here. 
Can I still attend university?
The University of Bedfordshire is open to students. The government has announced a 4-week pause at Step 3 of the roadmap out of lockdown, which means restrictions will not ease as planned from 21 June 2021.
The latest government guidance means that we are still able to welcome students to our campuses for the remainder of the academic year.
Please click here to learn about our plans for teaching in September.
Where do I enter and exit on each campus?
There are single entrance points for each of our campuses and you will not be able to enter through any other route:
Luton – B Block front, including access to the library
Atrium –Main entrance
Alexon – Main entrance
Putteridge Bury – Main entrance 
Bedford – Gateway main entrance
Aylesbury – Mary Secole Building main front entrance
Milton Keynes – Side entrance, further details when our new MK campus opens in September
On entering will be routed through campus by a one way system, with directional signage. There are directions and restrictions on staircases and lifts. You may not be able to get to your destination through your normal route.
If there is a fire alarm you must proceed to the nearest exit ignoring the one way system.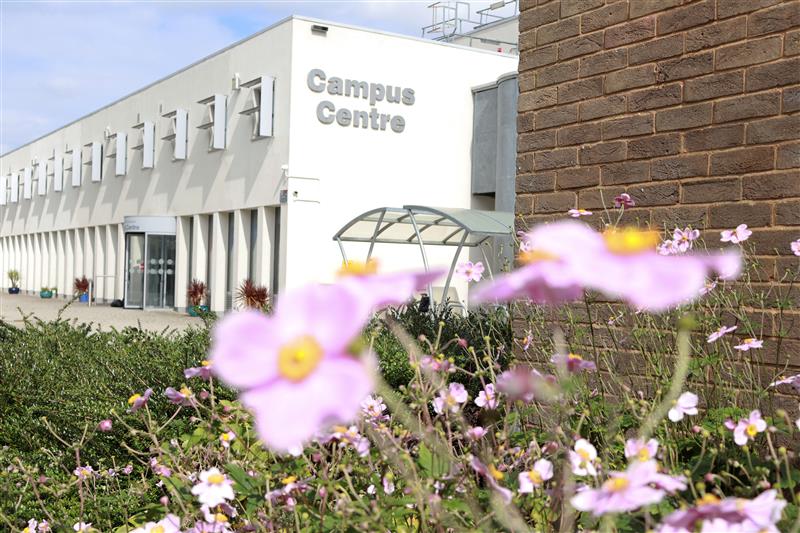 How will students be invited for the Covid-19 vaccination?
---
The Covid-19 vaccination is being offered to everyone aged 18 or over at local sites run by GPs or community pharmacies, at larger vaccination centres and in some hospitals. Local areas may also work with partners to set up "pop up" temporary clinics at locations convenient for students to access, for example, on university campuses.
Students registered with a GP can book their appointment at a larger vaccination centre, a community pharmacy run site or at some GP run sites through the National Booking Service website or by phoning 119.
Those who are registered with a GP will also receive an invitation to be vaccinated from their GP practice.
While registration with a GP is encouraged to access the vaccine, individuals can request to book Covid-19 vaccination appointments as an unregistered patient through a local GP practice. GP practices should support unregistered patients and those without an NHS number to access the vaccine; they can record these vaccinations and be paid for them.
Some students may have already received their vaccinations if they are at higher risk of Covid-19, are on a placement as a frontline health or care worker, are an unpaid carer, or are a household contact of someone who is immunosuppressed.
What do students do if they are registered with a GP in their hometown, but not where they study, or vice versa?
---
If a student aged 18 or over is registered with a GP practice, they can book both appointments online through the National Booking Service at a location that is convenient to them, or book a first dose through their GP and a second dose in a different location through the National Booking Service.
How can students access their second dose if they are in a different location to where they had their first dose?
---
The NHS have published FAQs on second doses in general here.
In general, patients should return to the place they had their first dose to have their second dose. However, it is appropriate for students to receive their second dose in a different location to their first dose due to their circumstances. The National Booking Service has an option to book or re-arrange the second vaccination appointment at a different location to the first appointment.
If a student had a first dose in Wales, Scotland or Northern Ireland, but is in England at the time of their second dose, they should either 1) book a second dose through the National Booking Service (if they are registered with a GP in England and therefore have an English NHS number); 2) register with a GP in England and book an appointment that way; or 3) approach a local GP and ask to be vaccinated as an unregistered patient.
NHS England are working with the NHS in Scotland, Northern Ireland and Wales to ensure that records of vaccinations in those nations flow into a patient's English NHS record.
Can students due to start a health or social care placement be vaccinated before their placement starts?
---
All adults in the UK aged 18 or over should be offered their first dose of the Covid-19 vaccine by 19 July 2021.
Anyone who starts working in the NHS or in social care and has not been vaccinated should be offered the vaccination through occupational health departments or be aware of where they can access the vaccination through their employer.
The second dose should not be brought forward in these circumstances.
What if a student is eligible for their first dose in England, but will be abroad for their second dose (e.g overseas placement)?
---
The student should contact the health service in the country where they are resident at the time the second dose is due.
telephone
University switchboard
During office hours
(Monday-Friday 08:30-17:00)
+44 (0)1234 400 400
Outside office hours
(Campus Watch)
+44 (0)1582 74 39 89