Christopher Dixon
Senior Lecturer in Law, LLB Course Coordinator, Link Tutor CINEC Sri Lanka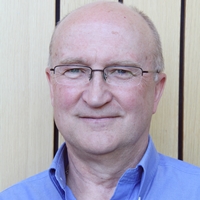 I have been a member of the School of Law since 1992 and specialise in Tort, Land and Aviation Law.
I have a passion for Aviation Law which emanates from my flying experiences in Hong Kong, New Zealand, the UK and USA.
I completed my Master's degree studying inter alia Air and Space Law and later practised for several years for Monarch Airlines as a solicitor dealing with Aviation and Holiday related claims.
I am a keen runner and enjoy international travel.
Other References
Qualifications
BA Law and Sociology - Oxford Brookes University
LLM Air and Space Law and Modern and Customary Chinese Law - London School of Economics and Political Science
PGCE - Roehampton Institute, London
Postgraduate Certificate in Computing and Information Technology - University of Bedfordshire
Postgraduate Diploma in Legal Practice - University of Hertfordshire
Solicitor of the Senior Courts of England and Wales
Teaching Expertise
Aviation Law
Tort
Land Law
Travel and Tourism Law
Agency law, Consumer law, Comparative elements of English and Chinese Commercial law
Research Interests
Aviation law, in particular EC261/2004 the Denied Boarding Regulations and the Montreal Convention 1999
Research Supervision
Undergraduate and postgraduate students in the following areas:
Aviation Law
Holiday/Travel and Tourism Law
Research Projects
Currently looking at the latest developments in the case law surrounding EC261
External Roles
Specialist in Aviation and Holiday related claims as a practising solicitor for an Airline
Previously consultant to the Group Legal Department at Monarch Airlines Limited (dealing with live issues in the Aviation and Travel related industries such as inter alia the Montreal Convention 1999, the Denied Boarding Regulations 2004, the Package Travel Regulations 1992) and represented the airline before the County Court and the Employment Tribunals
Previously a legal consultant to two national travel companies (Cosmos Holidays Ltd and Cosmos Tours Limited) and represented both before the County Court
Member of the Law Society
Member of the Society of Legal Scholars
Member of the Travel and Tourism Lawyers Association
Previous Roles
Lecturer in Business Law at Reading College of Technology
Contracts Officer for British Aerospace
Freelance photojournalist for national newspapers
Member of the Association of Law Teachers
Publications
C. Dixon, "Sovereignty in Airspace" Westlaw Insight (published 1 October 2014)
C. Dixon, "Air Carriers' Liability: Accidents" Westlaw Insight (published 21 February 2014)
C. Dixon, "Air Carriers' Liability" Westlaw Insight (published 14 February 2014)
C. Dixon "The Horizontal Challenge for Airlines" The Travel Law Quarterly, Vol 2, 2010, Issue 1, Pg 11
Contact Details
T: +44 (0)1582 743155
E: chris.dixon@beds.ac.uk
telephone
University switchboard
During office hours
(Monday-Friday 08:30-17:00)
+44 (0)1234 400 400
Outside office hours
(Campus Watch)
+44 (0)1582 74 39 89