Find out more about past PAL Leaders....
Greta Zabulyte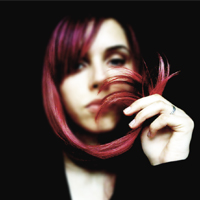 I was a PAL leader for two years and it was probably the best decision I had taken while studying at the University. Being a PAL has given me an opportunity not only to improve my skills but also to meet new extraordinary people. It is extremely important to network nowadays where each person might mean a chance for you in the future. The PAL scheme opened so many doors and provided me with the list of the most motivated, active, friendly and intelligent people from entire University!
PAL increased not only interpersonal skills but my academic skills as well.
I graduated with a First Class degree in BA (Hons) Music Technology and scored the best results in the Creative Arts, Technologies and Science Faculty.
Annabelle Blackburn
I graduated in July 2015 as a second year PAL leader for the Education Studies course. In my second year at University I also completed an internship for PAL.
Being a PAL leader enabled me to gain many skills including leadership skills. PAL has enabled me to gain confidence in my own abilities, improve my team work skills and has helped me develop skills in planning and organisation.
All of these skills gained by being a PAL leader have enabled me to discuss how I have used my skills in the past, as well as taking a part in being offered jobs. PAL as a whole has helped build me as a person and is one of the most important aspects of my CV.
Mohammed Khaled
I've recently completed my MSc by Research at the University and was a PAL Leader during the second and third years of my undergraduate degree in BSc Psychology.
PAL has been a fantastic experience for me, giving me plenty of opportunities to not only develop my skills in areas such as leadership, resilience, teamwork, communication, but also let me meet a lot of new people through the training courses and CPD sessions with PAL Leaders from other courses.
But PAL doesn't only develop soft skills, it also enhances your own understanding of the subject matter and allows you to inspire passion for the subject in other students, while helping them avoid that you've made. It was through the skills and understanding that I developed as a PAL Leader that I was able to get a first-class degree. 
So is it worth being a PAL Leader? Hell yes.
Diksha Garrib
I became a PAL Leader whilst studying towards my degree in Psychology. I distinctly remember wanting to become a PAL Leader alongside one of my best friends because we both loved engaging others in the course and the student life itself. For me PAL was an experience that not only engaged the years I worked with but also myself. I was always a shy and quiet person but since joining #TeamPAL, I constantly found that I was putting myself in situations that I never would have even dreamed of before. The skills I have gained from being a PAL Leader are transferable to the point where I am still using everything that I gained from PAL in my career now.
The confidence I gained from PAL allowed me to "put myself out there" and do an oral presentation of my undergraduate research dissertation at the end of my course to my entire academic cohort, academic members of staff and important guests at the Psychology Undergraduate Research Conference. The skills I have gained through PAL have allowed me to progress and develop my leadership further by completing the UpRising Leadership course in which I Project Managed a Social Action Campaign. Once that was done I joined the Luton Emerging Leaders Advisory Board.
Ashwin Kumar
I graduated from the University after having been a PAL Leader for over two years. PAL has been a very significant part of my university experience, enabling me to break out of the shy, wide-eyed persona that had kept me in my cocoon for most of the first year in uni.
PAL becomes more than just a mentoring program and it is definitely more than guiding first year students. It's also about gaining an emotional and technical maturity which will not only enable you to broaden your horizon of thinking; it also becomes a key factor into channelling through your experience and giving a more honest and open account of your experience through uni. By understanding this experience you enable yourself to accelerate your growth as well as giving a clear path for your PAL buddies to follow.
PAL enabled me to gain a first-class degree, a lecturing job straight out of uni and a place in a top-tier university to pursue further education. More importantly, it helped me inspire a lot of students to gain a passion for their subject, work harder and avoid my mistakes. What you do with your PAL experience is entirely in your hands; the sky is the limit.
Lee Sigauke
Before I became a PAL leader I was terrible at public speaking and wasn't sure about what I actually knew, but joining PAL helped me overcome these obstacles. Conducting PAL sessions gave me an opportunity to reinforce my knowledge, learn new things and build up on my public speaking skills.
I can confidently speak in front of people and I have confidence in my own skills. I am currently employed as a junior software engineer for a major tech conglomerate and I attribute some of my success to PAL as I was able to present myself with confidence during my interviews and found PAL to be an interesting discussion point.
I have also made a few good friends through PAL and they have helped me more times than I can count. Joining PAL was the best decision I could have ever made during my time at the University of Bedfordshire and I have never looked back.
Shakira Prince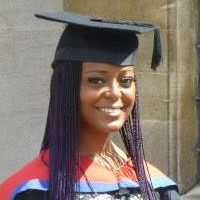 After completing training, I began leading PAL sessions each week to offer academic support and advice, with a fellow PAL leader, for the first year Early Years Education students. The part I enjoyed most was reassuring the students from my own perspective of a student as I went through the same experiences as them.
As a graduate PGCE student now going into employment as a reception teacher, I feel that becoming a PAL leader has enhanced my future career in teaching. Being able to stand up in front of a large group of adults has made it a lot easier for me to stand up and teach a large group of children.
I feel that being a PAL leader is also supporting my current teacher training as I have the previous experience of planning sessions, which is similar to the lesson plans I now have to carry out as a trainee.
On a whole, my overall experience as a PAL leader has been very positive. I would recommend being a PAL leader to anyone who is offered the chance. Not only does it look great on your CV, but it is also an extremely rewarding project where you get to interact with different years on your course and share your journey with. I am so thankful for the opportunity to be a PAL leader and I hope the project continues being such a success.
Joe Eftihiou
I was a PAL leader during my third year of my Music Technology BA. PAL was one of the most interesting and useful endeavours of my time at Uni. I met a ton of new, like-minded people which made for a much more enjoyable Uni experience and improved my people skills, which are vital when it comes to securing a job. Helping other students in my field gave me an interest in teaching the subject, which is definitely something I'll be looking into in the future. It also helped with my own education, as it encouraged me to reflect on past studies.
I now work as a freelance sound engineer, providing recording and mixing services in studios. I've worked with artists such as Dave Kilminster, Focus and Adam Wakeman. I'm taking up every music-related opportunity to increase my professional accreditation, with the eventual aim of securing a full time production position.