Graduate Success
It's great to celebrate the achievements of our students.

The University is very proud of its graduates and looks forward to their continued success!
Jamie Arnold - Disney Internship in Games Development
An undergraduate student from the University of Bedfordshire has landed a year-long internship with The Walt Disney Company, working across the company's vast video game portfolio.
Jamie Arnold, a Computer Games Development student, has recently finished his second year of study and will return to complete his third and final year after this one-year placement with the entertainment giant.
Based at their London office, Jamie will be working with Disney on producing and marketing video games for Disney and their license holders. Jamie said:
I'm doing great so far at Disney – the team is very happy with my performance and everyone is so helpful when it comes to teaching me about my new role.

Working here is amazing, from the viewing of new films in their in-house cinema, to the fact that I have my own desk surrounded by other interns, it all makes the work place wonderful to work in.
When I was told that I got the internship I had no idea how to react – I mean, it's Disney after all! I never expected when I first saw the advert that I would be the intern they chose! The University of Bedfordshire definitely prepared me for not only acting in the role, but for securing the role as well.
Disney have offices in more than six different locations around the globe and Jamie's work style will be hybrid, meaning he will be spending half of his time working in the office and the other half working from home.
Dr Marcia Gibson, Senior Lecturer in Computer Science and Technology within the University's Faculty of Creative Arts, Technologies & Science (CATS), spoke about how the University helped to prepare Jamie for this competitive opportunity. Marcia says:
I'm really made up and just so proud of Jamie for securing the internship at Disney. He underwent an extremely competitive selection process and I'm glad that all of his hard work at his studies and personal projects have paid off; combined with the support which myself and the careers team have provided.

I am sure this internship will impart a really invaluable experience that will kick-start his career in games development. He'll be missed in classes this year by the teaching team, but we look forward to him re-joining the course for his third year in 2023 and wish him all the very best of luck in his internship role.
Dr Junade Ali
Dr Junade Ali CEng, aged 27, has successfully become the youngest ever Fellow of the IET and is believed to be the youngest ever Fellow of a professional engineering institution. Read the full story by IET
I received outstanding supervision and teaching during both my MSc and PhD program at the university; learning a wide variety of academic, technical and professional skills in the process. After completing my MSc in Computer Science with distinction and winning the school's Best Overall Masters award, I decided to continue with my PhD at the university as I wanted to continue to receive this outstanding supervision during my PhD program. Skills I developed during my studies directly allowed me to drive a number of high-impact multinational engineering projects and supported me in my career as an Engineering Manager. Additionally, the part-time nature of my studies allowed me to study whilst I was still developing my career. The original research I was able to conduct alongside the technological innovation I worked on during my studies played a key role in me being recognised as the youngest ever Fellow of the Institution of Engineering and Technology.
Dr Yu Hou - Senior Engineer (Associate Professor)
Dr Yu Hou, an IRAC PhD student awarded by the University of Bedfordshire in 2016 was recently appointed as a senior engineer (Associate Professor) of Instrumentation Development Centre, Research Institute of Microelectronics of Chinese Academy of Sciences, and the Director of Laser Laboratory of Zhongke Leite Electronic Ltd.
His research focuses on micro-/nano-manufacturing and the development of laser manufacturing technology for semi-conductor materials. He has been the Principal Investigators of China Post-doctorial Fund project, Beijing Natural Science Fund project and China Natural Science Fund project, and the Co-Investigator for Chinese Special Scientific and Technological Research Programme projects and Beijing Science Committee Fund Programme projects.
The total research funding he obtained is over 300 million RMB (about 40 million GBP). Dr Hou currently has 12 patents in the areas of micro-/nano-manufacturing and laser techniques.
David Fletcher - Lead Developer
David Fletcher graduated from the University of Bedfordshire in 2006, having obtained a first class honours degree in Games Development. David has worked for a number of years at Engineering Real Results as Lead Developer.
Recently, David has utilised his skills to illustrate and write a magical children's story, called Tom & Pip, The Space Dog At Christmas. (Children age 6 - 8). Share in this exciting adventure of Tom and Pip.
Azib Aness - Data Scientist
I recently graduated from the University of Bedfordshire with a first-class degree in BSc Computing and Data Science. As an international student this past journey has prepared me for the next step of my life and at the same time provided me with opportunities that has laid the blueprints towards my professional career.
My final year project was a great window of opportunity to work on something that I am passionate about, and it has skyrocketed my career in a major way. The dissertation involved gaining insight into factors causing flight delays and cancellation using exploratory data analysis. Also, a prediction model was developed using machine learning algorithm to predict flight delays and its implemented web application was also developed for user interactions. The project was so well received at the university that not only it was awarded with an excellent grade, but also a research paper written based on the project has been accepted to be published by an international IEEE conference.
During my undergraduate study, as a Peer Assisted Learning (PAL) Leader, I had the opportunities to facilitate learning, run workshops, and mentor students using interactive learning strategies and techniques. I also worked as a National Student Survey (NSS) ambassador whilst volunteering and engaging myself in other non-academic activities. Apart from this, my hobby of playing chess led me to create a chess society where I was responsible for promoting and organising chess tournaments and attend student union democratic meetings regarding the development of the society.
All these achievements enabled me to make the best of my time and helped me realise my true potential that eventually was recognized by the university, and I was the runner up of Student Co-creator of the year and Outstanding Student of the Year from the CATS faculty which were both part of vice chancellor's student experience awards.
As a graduate from University of Bedfordshire, I now work at Teradata corporation which is a multi-cloud data platform company providing its data warehousing and business analytics services to some of the major industries across the globe.
I envision myself on gaining a master's degree from a prestigious institution and work as a Data Scientist in the aviation industry. These are not dreams but goals that are work in progress and every milestone I have achieved till now has brought me one step closer towards them, however without the support and guidance of my parents, my maternal family, my mentor, and this university I wouldn't be standing where I am today.
Abiodun Onile - Junior Researcher
I graduated from the School of Computer Science and Technology, University of Bedfordshire with MSc. Embedded Systems Engineering (Distinction) in 2016.
Following my graduation, I worked for Elizade University, Nigeria (2017) as a lecturer II where I taught students at the Computer Engineering department on courses such as robotics, control and operating systems.
I later received a DORA plus fund which allows me to conduct my research in partnership with some staff of software science department, Tallinn University of Technology (TalTech), Tallinn, Estonia.
Currently, I am a junior researcher in the area of energy systems at TalTech. I am also proud to say that I am working towards obtaining my doctor of philosophy (PhD) degree at TalTech where I have the opportunity to work with a talented team in establishing state-of-the-art models for the application of industry 4.0 (Digital twins) technologies to the energy systems.
Notably, the training and skills obtained at the University of Bedfordshire inspired me into establishing a solid foundation in conducting research and by extension influencing my decision for a career in academics. Indeed, I am a proud alumnus of the University of Bedfordshire.
Peter Martingell - Games Developer
Peter, graduated from the University in 2015 with a BSc in Games Development, is realising an ambition he
has held since childhood by self-publishing his own games, developing ideas for his employers Electric Gamebox and taking part in gamejams for his own enjoyment.
Under the pseudonym BigHandInSky, Peter released his first game for profit in late 2020 – titled A Forgetful Loop – which he subsequently submitted to the Palestinian Aid and Queer Games bundles earlier this year. The puzzle game sees the player join a team of scientists and engineers in Hope Labs, working against the clock to fix a broken machine.
I've wanted to make games since I was a kid – I think I got one of my brother's consoles, then the idea resonated ever since. Making A Forgetful Loop felt like a real catharsis for that young kid's dreams.
For Peter, releasing his own creation on gaming platforms itch.io and Steam is the beginning of an exciting long-term project. He said:
Nusrat Jahan Hoque - Faculty Marketing Assistant for the Faculty of Creative Arts, Technologies & Science (GAP)
I am a recent graduate student from the University of Bedfordshire. At the moment I am part of the Graduate Advancement Program (GAP) under the University of Bedfordshire as a Faculty Marketing Assistant for the Faculty of Creative Arts, Technologies & Science.
As a Marketing Assistant my role is to review (and perform approved edits) of Faculty website content of staff profiles and course content, review and produce new marketing material for international recruitment agencies and alumni, assist at Welcome Week and Open Days and contribute to social media communications and campaigns.
I have studied BSc (Hons) Computer Science and Software Engineering here at the University of Bedfordshire. I enjoyed all three years of my course, but mostly I enjoyed the second year as I preferred the units. Especially the System Development and Modern Database Practises unit because it gave me the opportunity to learn more about Databases, including Microsoft Access and the Online Database.
In my final year my dissertation was about creating a mobile application for the 'The Metro Bar and Kitchen' which is a Venue located inside the University of Bedfordshire.
The aim of my project was to create a mobile application which would allow Staff members and Students to order food and drinks using the App. I really enjoyed creating the App because I learnt a lot of new skills.
At the moment I am really glad I've got the opportunity to join the Graduate Advancement Programme in CATS Faculty Marketing Assistant. Hopefully this Programme will help me gain experience. In the future I would like to continue my studies. I would like to study something related to Aerodynamics of Racing Cars or Electric Vehicles.
Andrew Orhue - GNOC Operations Engineer Lead
In 2014, I enrolled for BEng Telecommunications and Network Engineering at the University of Bedfordshire which looking back today is one of the best decisions in my life. During my extraordinary time at the University, I learned more than I ever did in my entire life.
The course structure, learning environment and the number of resources made available to students set me up for success. Also, the amazing lecturers I have been taught and mentored by are parallel to none.
Graduating with a first-class (Hons) degree, to me is evidence of the University of Bedfordshire's ability to transform lives and equip students to be champions and leaders in their various careers.
Today, I am a GNOC Operations Engineer Lead with AMN LTD which is one of the UK's fastest-growing companies. Responsible for developing a vast number of base stations to facilitate mobile operations across 12 African countries (overseeing approx. 3,000-5,000 per month). Working for a range of large clients (including Orange in Cameroon, MTN in Nigeria and Vodafone in Ghana) to build and manage telecommunications infrastructure, with responsibility for leading a team of 20 Field Engineers both remotely and locally to ensure a high level of technical excellence.
Arif Mehmood - Automation Development Tester
I have just finished studying Computer Science and Software Engineering from the University of Bedfordshire, obtaining a 1st class Honours Degree.
During my 2nd year of studies I managed to do an internship with a local company in Luton called 'Coachhire4u'.
I was announced as intern of the year, where I re-developed the company website. I also worked for the Ocado group as an area coordinator.
When I submitted my thesis I was able to secure a job in Ocado Technology as an Automation Development Tester. I am proud to say I started this position on Monday the 20th of July 2020.
Vlad Viziteu - 3D Artist
Vlad Viziteu, graduated in 2019 with a first class BSc (Hons) in Computer Games Development. Vlad now works as a 3D Artist at Sodalite Creative, based in Luton, Bedfordshire.
During my studies, I met some highly trained lecturers who were passionate about their topics and helped me understand the complex concepts of video game production. They taught me technical skills, how to use critical thinking, and how to tackle complicated problems.
The University was a highly valuable bridge between me and my first internship in the industry. Now I work with a talented team and learn new things every single day.
Zaheed Elahi - Technical Support Engineer
I completed my master's degree in Electronic Engineering with Distinction and received the 'Best Overall Student of the Department' award in 2015. It was a major milestone in my life and something that I am certainly very proud of. I had the opportunity to work on some cutting edge projects with industry leaders and on very high-tech equipment that the University had provided. I come from an Aerospace Engineering background and I really wanted to specialise in control systems and the automation side of things so pursuing Electronic Engineering at graduate level was the definite path for me.
It is absolutely mind blowing to see how a lot of things I learned in the classroom come to my help in flight training and has put me head and shoulders above other candidates in this field.
Currently, I am based in Toronto, Canada and I am working in the aviation industry as a Technical Support Engineer for Sunwing Airlines Inc. We support the air frame, avionics and structural configuration for a fleet of 45 Boeing 737-800 Next Generation and 737 MAX 8 aircraft.
Having in-depth knowledge acquired at the University of Bedfordshire has provided me with the confidence to develop and support the work for teams of aircraft maintenance mechanics.
As well, the managerial skills learnt through Professional Project Management courses have been instrumental in establishing me as a leader in our department.
I am very thankful for the training and knowledge provided by the University, and I know that passion for what you do, combined with persistence, great training, and timely supervision, will pave the way for a bright future!
I am very pleased to say that I am working towards getting my Airline Transport Pilot's license on the weekends - something that has been a dream of mine for a long time.
I want to thank all my teachers, project supervisors, lab assistants and coordinators who from the day of enrollment took care of us and treated every student with respect.
I hope to one day represent the University of Bedfordshire on larger platforms and be a true ambassador.
Usman Ali - Software Engineer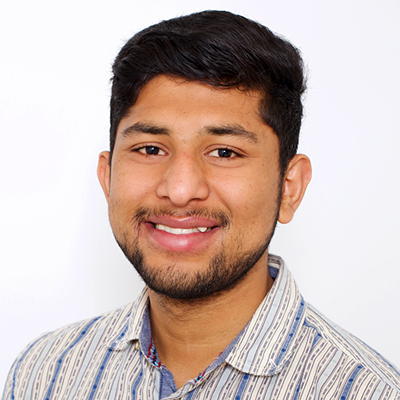 I am currently working as a Software Engineer at Drax Technology based in Letchworth. I graduated with a 1st Class Honours Degree in Software Engineering in 2017 and started working straight away at Drax Technology.
I was keen after graduation to pursue my Master's Degree. I was eligible for a 50% discount due to achieving a first class honours degree, and hence, I decided to do the Master's degree by research on a part-time basis, whilst also working. My Master's project involves applying machine learning algorithms to solve problems.
I feel really delighted about where I am today, a lot of the credit goes to the University of Bedfordshire which has enabled me to gain technical skills also skills such as communication, problem solving and team working during my studies at the University.
I am working on the development of mobile and web application products for Drax Technology which are being used by many customers on a large scale. My day to day work involves working on code writing, debugging and testing. Also, meetings with clients to discuss requirements for products, training and development courses. I also liaise with other software partner companies for Drax.
Dr Tess Crosbie - Lecturer
I came to the University of Bedfordshire in 2005 to do a part-time Master's. At the time I had a part-time job in a family firm but had spent the past 15 years mostly as a stay-at-home mum with four children. While that in itself is a rewarding job, there are only so many episodes of 'Blue's Clues' you can watch before you start to doubt your own sanity so in an effort to find out if my brain still worked, I signed up for the course. I chose to do Applied Computing and IT because I knew it would be a challenge; my first degree had been in English and European Literature but computers interested me and the course was specially designed for those without a Computer Science background.
There had been many changes since my first degree back in the early 80s, not least the advent of the internet which totally transformed the way education is delivered. Instead of hours in a dim library, all the information was available on my laptop.
With the help of some outstanding teachers, I was awarded a Distinction in 2008. The following year I was asked to do a presentation to some current students on some of the aspects of my thesis which went well and I really enjoyed (I think the students did, too). I was invited to do some teaching on that unit and from then on I ended up accepting more and more teaching and, deciding that a career as an academic was what I really wanted to do, embarked on a PhD that was awarded in 2017 and joined the staff as a full-time lecturer in 2016.
My studies at the University of Bedfordshire truly transformed my life. I never planned to go into teaching but I have found a job I really love, some really good friends I get to work with and a stream of new students who never fail to impress and amaze me. Every day brings something new.
Judith Larsen - College Lecturer
Judith completed a full-time Foundation Degree in IT Networking and Security at Bedford College in 2009 and then went on to top this up to a BSc (Hons) in Network Management at the University of Bedfordshire. She also gained a PGCE at the University of Bedfordshire. She now works at a Computing Lecturer at Bedford College and uses the knowledge and skills gained during her studies to teach networking to Level 3 students.
The BSc in Network Management course was very practical and that itself was an interesting way to learn and consolidate knowledge. I now use my experience of learning using practicals to teach my own students networking. I used the Cisco platform for a lot of my teaching and through this gained contacts into Cisco's Skills Show competitions. We hosted a Skills Show regional competition at the college five years ago, and every year since we have seen at least one Bedford College student compete in the national finals at the NEC in Birmingham. Some of these students have progressed to completing the degree in networking at the University of Bedfordshire.
Judith went on to say, "In recognition of the work I do in supporting Bedford College's students to gain practical work skills in the field of networking, I won the TES Teacher of the Year award in 2017."
Lukasz Kaleta - Software Developer
What I really liked about studying Computer Science at the University of Bedfordshire is the practical aspect of the course - students are encouraged to explore the topics and work in groups to expand their knowledge. The university is very supportive for students and offers advice and various career opportunities. During my first year I was involved in organising sessions for High School and College students where we taught programming in Java, robotics (RoboCode), electronics and Scratch game design. Later on, I started my journey as a PAL Leader to help others with their studies. In my free time I've given lectures on various topics such as software development, web technologies and blockchain. I also took part in hackathons, volunteered in conferences and organised Google Hash Code hackathon.
The facilities at the University of Bedfordshire are modern and equipped with up to date hardware and software. It's great to see that the university is continuing to grow with new facilities to improve the student experience.
During my second year I got involved in the anti-cyber harassment project – CybHApp, at the National Centre for Cyberstalking Research (NCCR) that gave me an invaluable opportunity to put my skills to the test. This was a real challenge for me to gather all my knowledge regarding software development, system administration, computer security and more to build this system from the ground-up. It was a great success for everyone involved and we were even featured in "Victoria Derbyshire" on BBC.
My final year project "Virtual Reality Electronics Lab" was a great success and seeing that many people excited about the future of technology and what we can accomplish was an amazing experience for me. During my final year I have received a lot of career opportunities and I was able to secure a position in the industry. I'm currently working as a Software Developer in London at Novicell UK.
Scott Dewson - Graduate Scheme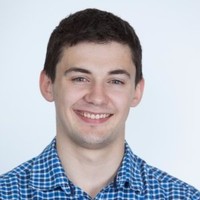 In 2016 Scott Dewson graduated from the University of Bedfordshire where he studied Computer Security and Forensics. Since graduating Scott has joined the IT Security team at the Japanese investment bank Nomura on their graduate scheme. Since joining Scott has expanded upon his knowledge gained from the University in the areas on incident response and forensic analysis by utilising the training provided by the company. Using the technical skills gained from his degree he has gone on to assist in the creation of an initial incident response team, assist with the running of red team scenarios and manage the deployment of a global endpoint protection system; along with the day to day running of the IT Security team.
Without the skills I was taught at the University, both admin and technical, I would not be in the position I am today to be able to make the improvements to the team and company security posture that I currently undertake. Some of the work I did whilst at University has directly influenced the way we do our incident reporting and recording as well as our initial forensics triage. The opportunity to become familiar with industry standard software and techniques whilst at University was invaluable in giving me a running start when I first joined the team.
Piotr Bryla - Application Engineer
Piotr Bryla studied BSc Software Engineering and graduated with a 1st class honours degree in 2018. He now works as an application engineer at Imagination Technologies (Kings Langley, UK), a company that designs GPU chips for Apple.
Whilst on holiday, I was engaged in mynewterm.com project and was trying to co-fund a start-up company. Since my 2nd year I was working on a multi-million pound project together with a group of highly skilled professionals at the University's research institute, the National Centre for Cyberstalking Research (NCCR) under the leadership of Dr Emma Short. A few months before my graduation I received a dream job offer from Imagination Technologies.
In my first year at the University of Bedfordshire, I was recognised as an individual with a passion for programming and I was always helping other students with their Java assignments. During my studies I organised a hackathon hub with partners Google and was one of the students in the winning team of TUI Group Hackathon 2.0.
Darlington Chikanya - Information Security Analyst
I am currently on the TUI IT Leadership Graduate Scheme; placed in an Information Security Analyst role The Leadership Graduate Scheme is brilliant because it allows you to try multiple roles over the space of 2 years, and in that time, decide what works for you career wise.
I studied Computer Science and Software Engineering at the University. Besides the well taught hard skills of software development, I gained a lot of transferrable soft skills which have allowed me to adapt to the varying roles I have taken on while on the graduate scheme.
Studying Computer Science and Software Engineering equipped me with the technical skills and knowledge I needed for my career path. I am working towards becoming a Business Analyst and the leadership, analytical, relationship management and communication skills (to name a few) I gained at the University have been really helpful thus far. I recommend really taking advantage of what your course and the University at large has to offer.
Phil - Cyber Defence Analyst
After graduating from BSc Computer Security and Forensics, Phil quickly found employment working in IT security for a multinational, private sector organisation. Recalling his experience at Bedfordshire he said:
My degree provided me with a great deal of the knowledge, understanding and the practical skills I needed to embark on a career in computer security. The support I received from academic staff, technical demonstrators and the careers team alike was second to none. My lecturers were passionate about their respective subjects and their enthusiasm made lectures a pleasure to attend.
He added:
So much of what I learned during my studies has been applicable in the workplace. Perhaps most importantly, it gave me the problem-solving and research skills necessary to work in such a fast-paced industry
The nature of Phil's work prohibits us from giving the company name or his last name.
Peter Wilsher - Junior Field Application Engineer
Peter graduated in 2016, with a 1st Class honours degree in Computer Games Development from the University of Bedfordshire.
He worked as a Technician and Demonstrator at the University, from 2016 to February 2020.
He now works for Boston Limited, as a Junior Field Application Engineer. With duties comprising:
Construction of Systems for Orders
Research and Development
Signing off of orders
System Testing
Travelling to other sites both in the UK and abroad
The University has given me the skills and preparation for working in an educational environment. With what I have learned I am able to help lecturers show different skills and approaches to problems in the classroom than what would have not been thought of previously. By being a student first, this has given me insight into helping other students with their studies
telephone
University switchboard
During office hours
(Monday-Friday 08:30-17:00)
+44 (0)1234 400 400
Outside office hours
(Campus Watch)
+44 (0)1582 74 39 89