Voluntary sector empowers child victims of sexual exploitation
Child victims of sexual exploitation are being given back control through their interaction with voluntary sector CSE services.
Research published by the University of Bedfordshire found that the voluntary sector effectively engaged with children and young people by building trusting relationships and giving them choices about what support they received and when. Other agencies taking part in the research recognised that this approach was particularly important for children and young people who have experienced violence and control as a result of abuse.
The findings are part of a large-scale evaluation of The Alexi Project, an ambitious development programme that rapidly increased the capacity and coverage of voluntary sector CSE services across England. Designed by a coalition of charitable funders, the project aimed to protect more children and young people from abuse and improve local responses to CSE.
So far the Alexi Project has reached over 7,000 children and young people and over 6,500 professionals with CSE awareness-raising sessions. Over 700 children and young people have received specialist one-to-one support to date.
Dr Julie Harris who led the evaluation of the Alexi Project said: "We know from reviews into recent failures to protect children and young people from CSE, that local voluntary organisations have often been praised for their persistent efforts in safeguarding. This report provides substantial new evidence of the positive impact these services have on both children and young people's welfare and on local safeguarding practice."
Sue Jacob Allan, Manager of Link to Change, one of the services taking part in the project said: "Perpetrators manipulate, groom and then control children and young people, in order to sexually exploit them."
"Many children and young people feel trapped, so offering them choice and giving them back control is crucial. This empowering approach builds trust with professionals, and helps them to understand what good, safe relationships feel like."
A young woman receiving specialist support through the Alexi Project said: "We are not there [CSE service] to do anything other than talk about how we are, so it is taken a lot more seriously...It makes me feel more comfortable knowing I have my worker I can talk to and be listened to."
As well as supporting children and young people, the research found that voluntary sector services in this study helped to improve standards in local safeguarding practice through their direct work with children and young people, by extending the reach of training and resources, and modelling their relationship-based approach to case work.
The report concluded that this unique contribution to safeguarding is underpinned by voluntary sector services' independence, which allows them to be flexible in their approach and means that many services can work with children and young people for as long as needed.
Dr Harris commented: "Many children and young people affected by CSE do not recognise that they need protection, or are afraid of talking to professionals. If commissioners want the benefit of workers' ability to engage these children and young people, they also need to think about how to protect the independence of voluntary sector CSE services."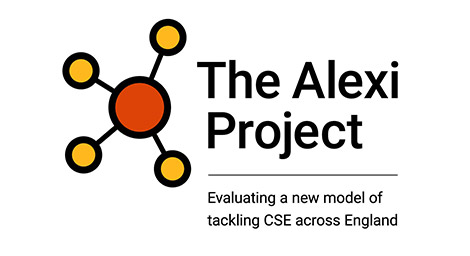 Additional Quotes
Iryna Pona, Policy and Research Manager at The Children's Society said: "It was important to be part of this initiative. The voluntary sector has a unique role to play in giving children affected by child sexual exploitation a voice, and as we know that building trust with young people is crucial to providing CSE support, we're not surprised the final evaluation highlights relationship-building as one of the voluntary sector's key strengths. This project allowed us to test a new model, which involves running a regional hub and coordinating practitioners to go to areas with no CSE practice to provide support, raise awareness of child sexual exploitation and help identify children at risk, while still connected to the hub. Now we hope that the good practice and the learning gained from this project continues and spreads."
Barnardo's Chief Executive Javed Khan said: "We're pleased that Barnardo's has been recognised for pioneering this important and innovative model of working to protect children from sexual exploitation and helping them to recover. We're pleased this important research makes clear the value that voluntary sector organisations like Barnardo's bring to tackling child sexual exploitation.
"From our years of experience working to support children at risk of CSE we know that we make a great difference in partnership with statutory services. Children who have been sexually exploited need consistent services, delivered by skilled and supported practitioners who build trusting relationships with children and can be there every step of the way for them on their journeys to recovery and justice. The lack of long-term, joined up commissioning for these types of services remains a grave concern, particularly when there is a clear and increasing need for this vital support."
Jon Brown, NSPCC Head of Development and Impact, said: "We're pleased to have been involved in this innovative and important project to develop and improve practice to respond to child sexual exploitation. We know those who sexually abuse will use devious tactics to manipulate and control young people so that they often do not understand they are victims and can sometimes believe themselves to be in a relationship with their abuser, or that what is happening to them is their fault. That's why it's vital that we help young people to speak up, with confidence that they will be listened to. At the NSPCC we hear from thousands of children every year being exploited in this way, who tell us about the guilt and shame they are experiencing. We work with young people through Childline and our dedicated CSE services like Protect and Respect to help them understand that abuse is never their fault, so that we can help them out of an exploitative cycle and on the road to recovery."
Notes to Editors
For further information or to arrange an interview please contact Ulrika Meegolla University of Bedfordshire Press Office. ulrika.meegolla@beds.ac.uk or 07734 981212. Dr Julie Harris and Dr Lucie Shuker are available for media interviews.
The Alexi Project is an £8m development programme, funded by the Child Sexual Exploitation Funders' Alliance (CSEFA) and designed to rapidly increase the capacity and coverage of voluntary sector CSE services across England.
The independent trusts funding services through the CSEFA are The Barrow Cadbury Trust, BBC Children in Need, Big Lottery Fund , The Blagrave Trust, The Bromley Trust, Comic Relief, The Esmee Fairbairn Foundation, The Henry Smith Charity, Lankelly Chase Foundation, Northern Rock Foundation, Samworth Foundation and Trust for London
Sixteen 'Hub' CSE services have been funded for three years each, over a five year period (2013-2018), to recruit and place 'Spoke' workers into neighbouring local authority or LSCB areas. The project achieved a rapid and significant expansion of voluntary sector services, with 53 new spoke workers supporting children and young people across 35 new local authority areas.
7,199 children and young people attended group work, talks and sessions run by the spoke workers. In addition, 783 children and young people received individual support to December 2016. This figure is likely to be an underestimate of the total number of children who were supported during the evaluation period because of some missing data returns from services. The number will significantly increase as the project continues through to the end of 2018.
6,568 professionals were trained or attended awareness-raising sessions about CSE, including social workers, police, teachers, health professionals and other voluntary sector practitioners.
The evaluation was the largest to date, of specialist voluntary sector CSE services across England. Individual and/or group interviews were undertaken with 276 Hub and Spoke staff, local professionals (from police, education, police and crime commissioners, social workers, other voluntary sector organisations), as well as children and young people and parents/carers. The team also collected practice case studies from spoke workers, and quantitative data including numbers and backgrounds of children and young people engaged with, and children and young people and professionals attending training and awareness raising events.
The 'Hub and Spoke' funding programme was one element of a wider strategy, developed by CSEFA, which included a significant strand of work promoting the meaningful participation of children and young people in their own care and service provision.
Full information about the project can be found at www.alexiproject.org.uk