Professors in Management Practice
Meet the Professors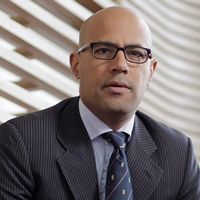 John Grisby
John Grisby's history pivots around one key concept: accelerate learning through unique experience and practice to achieve sustainable high performance.
He worked with Owner-Entrepreneurs, Manager-MDs/CEOs of UK private mid-market companies and large SMEs, and corporates around the world.
---
David Harding
Previously as a Manufacturing and SAP Consultant, then as Associate Director with Ernst & Young, David has over 20 years experience of delivering highly complex/multi-country flagship programmes for both HM Government and FTSE100 organisations.
His interests include IT-enabled Transformational Change and 'Mega-Project'/Programme Management.
---
Professor Debra Leighton
Our former Executive Dean is passionate about professional development in management education.
She draws on her experience of curriculum innovation to deliver workshops and professional development events, and to act as panel member for Business Schools undergoing curriculum review and external quality accreditations.
She is increasingly approaching her practice through the lens of impact and is working on research and enterprise activities in this area.
---
address
University of Bedfordshire Business School
Vicarage Street
Luton
Bedfordshire, UK
LU1 3JU
MBA enquiries
E: mba-admin@beds.ac.uk
T: +44 (0)1582 743228