Race Equality Network (REN)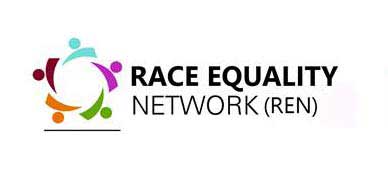 Race Equality Network (REN) Staff at the University
The aims of the Network are to provide a confidential, safe and supportive environment for members to share their views, experiences and concerns in the workplace, to promote the surfacing and validation of staff voices to change institutional cultures, to develop leadership in contributing to a culture of respect and understanding across race, and ethnic and religious identity, to provide networking and developmental opportunities for members through sharing information on University and national policy and developments and best practices - for full details please view our Terms of Reference - Race Equality Network (REN) [PDF]
The Network meets regularly, providing an opportunity for all members to talk informally about the issues they encounter, and have elected Network Officers to drive forward the needs and agreed actions of the Network.
Membership - Join the Race Equality Network (REN) (staff login needed)
---
The REN Staff Network emerges from the demands of staff to advance anti-discriminatory practices and racial and ethnic equality, diversity and inclusivity in our working and learning environments at the University.
It is a voluntary group, including members from academic departments and professional services and so represents a cross-University collaboration that will harness valuable insights deriving from our collective commitment, expertise and experience.
It recognises that there are multiple sites for and approaches to changing institutional practices and cultures and that our autonomous staff group can contribute as much by making recommendations as by being a critical friend, challenging and disrupting bias.
Its purpose it to advance social and racial justice and is underpinned by the recognition that those who have lived experiences of discrimination and racism are best positioned to suggest ways to address and overcome inequality, prejudice and exclusion.
Any University colleague can join the network, whether you identify within a minoritised ethnic community or you're an ally.
---
The main aims of the network are to:
To provide a confidential, safe and supportive environment for members to share their views, experiences and concerns in the workplace.
To promote the surfacing and validation of staff voices to change institutional cultures.
To develop leadership in contributing to a culture of respect and understanding across race, and ethnic and religious identity.
To provide networking and developmental opportunities for members through sharing information on University and national policy and developments and best practices.
To collaborate with academic and professional departments and with the Student Union and other student groups to raise the profile of race equality.
To support the celebration of the diversity of the University by collaborating with communities within and beyond the University, such as Black History Month (October), and other religious and cultural festivals.
To coordinate events and activities that promote inclusion and equality and raise the profile of the race equality agenda.
To challenge senior management to implement transparent procedures that eliminate possible unlawful discrimination, harassment, victimisation, and/or bullying.
To serve as a channel for communication and consultation between staff and the Senior Management original projects and research to ensure that the diverse equality perspective is proactively considered.
To be a critical friend in offering consultation on the drafting and renewal of relevant policies and strategies including the new Equality and Diversity Strategy and the terms of reference of the new Equality and Diversity Committee.